Here are some kind words that people have written about The Harcombe Diet.
"This is the best healthy eating plan I've tried and I never feel hungry." Wilma
"I've lost 24lbs. I just can't believe it. I feel great too – I can't remember feeling better to be honest. Thank you so much for the diet!" Ceri
"The Harcombe Diet has changed my life. Over 40 years of yo-yo dieting and finally something that is so easy and wonderful, and with incredibly fast results in terms of weight loss. I am so pleased that I found this, not only for myself, but for my family who are now eating healthier too." Catherine
"I lost 70lbs on this programme. It was easy to follow. I never felt hungry. I could eat out, take lunches to work, go on holiday and carry on with my normal life while still losing weight. It is so practical and effective. All my colleagues were asking me how I had lost so much weight and I actually didn't want to tell them. I wanted to keep the secret to myself!" Lyn
"I couldn't believe my eyes when I weighed this morning! What's more, no hunger cravings whatsoever. What joy to find a route back to a normal size." Nerys
"I feel like I've got a secret that no one else knows – the secret of how to lose weight! I socialise a lot so I need to 'cheat' when I'm out and this diet actually tells me how to do that. I have my beer and dinner out but I don't go mad. This is just fantastic!" Terry
"I read 4 pages and lost two and a half stone – I figured I'd better not read much more!" John
Further reading
Decide your end in mind The starting point for any festive period (or holiday) is to make a conscious choice before the Christmas celebrations (or the annual cruise) – do you want to exercise
Read More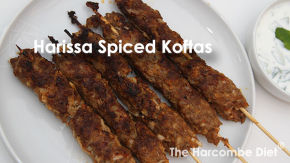 Ingredients: 450g (1lb) mince lamb 1 small onion, finely chopped 2 teaspoons Harissa paste Sea salt and freshly ground pepper (barbecue skewers). Method: 1 Place the lamb, onion and Harissa paste
Read More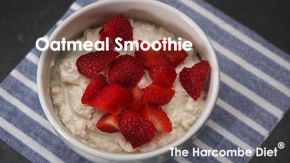 Forget complex juicing and sugar-laden fruit smoothies. This is as quick as it gets to make a nutritious start to the day, or a quick lunch on the go. It really only takes 30 seconds. Try it.
Read More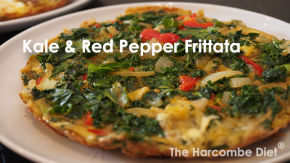 Frittatas are an endlessly versatile dish that are equally as delicious as a snack or a main dish for a meal. You can serve them warm or cold and they are a perfect pre-prepare option for
Read More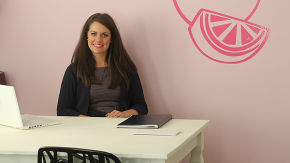 Ellen has had a keen interest in nutrition since developing a gluten allergy in her early teens.  This year, she took the bold step to end her career in the media to concentrate on her nutrition
Read More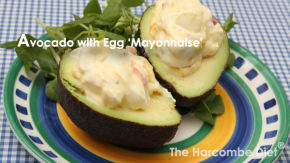 This is a quick and nutritious snack or light meal that takes no more than 10 minutes to prepare and make – and that includes hard-boiling the egg. Make sure you use a nice ripe avocado as
Read More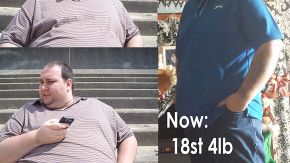 One of the greatest journeys taken on The Harcombe Diet has been the one by Ian Labon from the midlands. The 18-stone that Ian lost was monumental. But his story is one of success far more than
Read More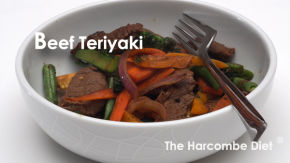 Thanks again to Katy over at weight loss holidays for this simple, quick and satisfying recipe. Once you've prepared the marinade, it just takes 10 minutes to quickly stir fry some
Read More